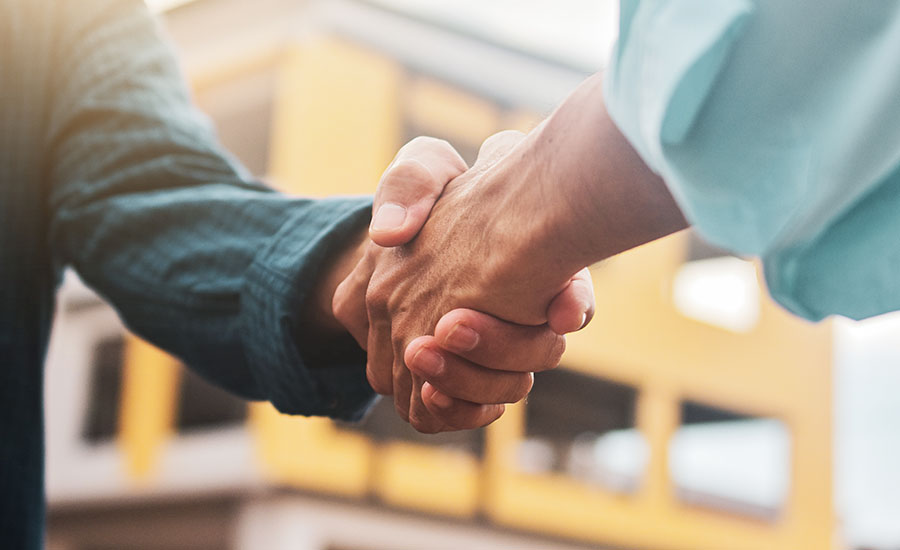 "Think of your own personal values and find out what really matters to you. Through conversations, you will get a sense if a contractor reflects these values…"
If you're a property owner, you have probably wanted a project complete or needed immediate repairs. In most cases, you'd hop on the internet and search for 'roofing contractors' or 'plumbers near me' and then the fun begins.
Your search engine provides pages upon pages of professionals in your area vying for your business. Now, as a savvy property owner, you ask yourself, "Who can I trust?" and "what's the most economical choice?" Very good questions, but how do you pick one? This post will help guide you in your selection.
Evaluate the size of your project
Are you replacing a door or adding an additional room to an existing structure? Defining the size of your project will help you narrow down your contractor selection. If the scale of your project is relatively small, a door replacement for example, then it may be in your best interest to seek a small to medium size company. They often have more availability for a quick project than larger companies and may be a more economical choice. That is not to say that larger companies cannot accommodate smaller tasks at a reasonable price, but larger companies may have more factors to consider than smaller ones. When you call a contractor, be sure to ask about availability and communicate the approximate size of your project.
Research your contractors
Gather as much information about your contractor as possible. The most common ways people vet companies are reviews, testimonials, word-of-mouth, verification of licensing and insurance, years they have been open and if they have a media presence (website, Facebook, LinkedIn, etc.). I'd recommend asking a contractor for referrals from previous clients that would be willing to vouch for their work. The more evidence you can find that this contractor provided great service, the better.
Now don't stop there, let this be another piece to your 'contractor-vetting-algorithm'.
Once you find a contractor, ask questions… a lot of them
Questions should not bother a professional. If you are willing to spend any sum of money for anything, a professional should be ready and willing to speak to their trade.
If you have a specific project in mind, then do your due diligence and research it before contacting a contractor. The more detail they can provide the more likely they are qualified to complete your project to your satisfaction, and they may be able to offer suggestions you may not have thought of.
Think of your own personal values and find out what really matters to you. Through conversations, you will get a sense if a contractor reflects these values. Time management, communication and honesty are the characteristics you want in a contractor.
Manage expectations
If you have a well-developed plan for a project, your contractor should be able to execute. But keep in mind that there are always unforeseen obstacles that all contractors face: material availability, weather, change orders (unforeseen expense that may occur during the course of a project) just to name a few. However, if your contractor has the values discussed above then they will be forthcoming with these possibilities and communicate them honestly with you.
Quick tips to help guide your contractor
If you have these in mind before you reach out to a contractor, it will help your contractor conceptualize your vision and make it easier to execute. The more clear your explanation of your expectations, the smoother the project will go.
Timelines – Have an idea of when you would like your project complete. If it is open ended, other projects may get scheduled before yours. If you are in immediate need, it may not fit in to your contractor's schedule. Have a conversation with your contractor about their schedule and see if
Materials – Research the material type of your project and have suggestions ready for your contractor. If you are unsure, ask your contractor for recommendations and research those recommendations. Some materials may be 'special orders' and may take weeks to come in from supplies.
Keep an open mind – Communication is a very important aspect in construction. A good contractor will be honest and forthcoming with obstacles that may occur during a project. Keep an open mind that projects may see delays and, in some cases, projects may be revised during the course of development. Continue to be flexible and work alongside your contractor and you'll both be happier for it.
We hope this post provided some guidance in your property owning adventure. If you like what we have to say, stay tuned. We will be providing content as often as we can. If you have any suggestions for posts, feel free to send me an email. If we are in your area and you would like to discuss an upcoming project, check out our website and see what we have to offer. You can reach us by clicking the button below.