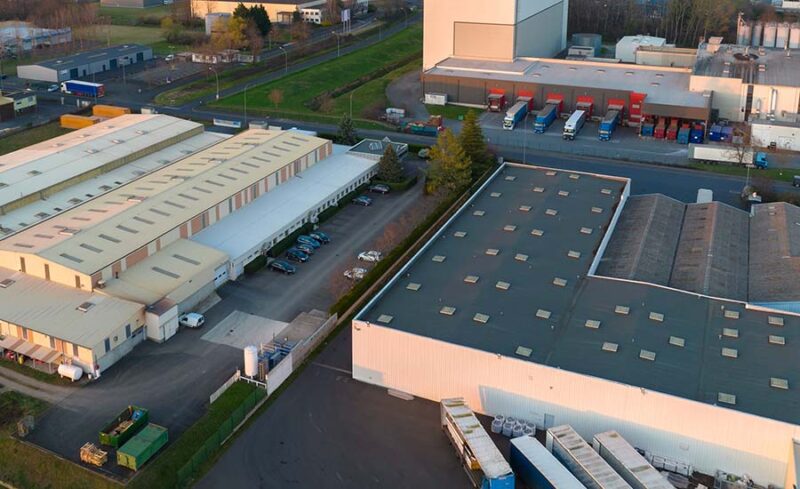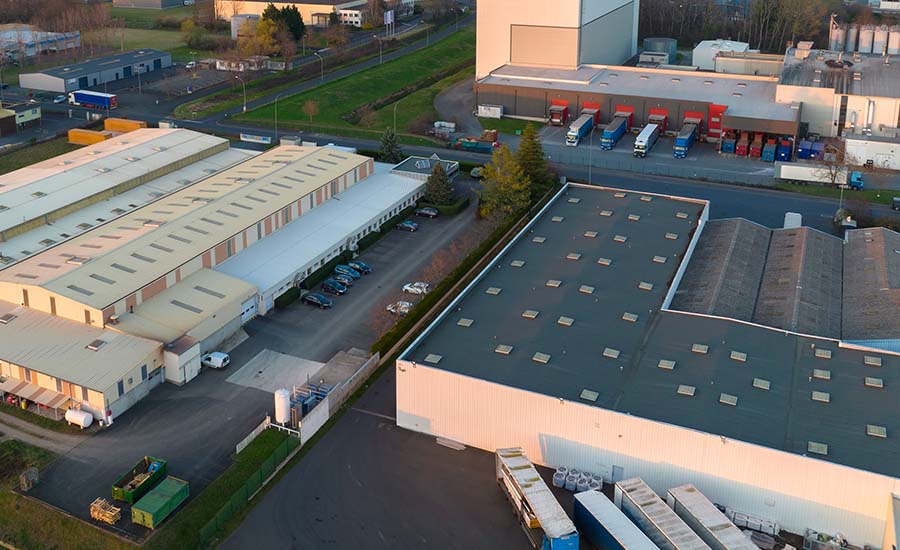 ★

Serving Businesses in Wichita, Salina, Hutchinson, Junction City, Manhattan & Across Kansas
If it's time for a new roof on your business property, count on American Roofing & Construction for quality commercial roof replacement in Wichita & Central Kansas. As a trusted commercial roofing company, we install commercial roofing systems according to the manufacturer's instructions to keep your warranty intact. And our roof replacements are backed by a 5-year workmanship guarantee.
★

experienced TPO and Modified Bitumen Roofing Installers
TPO (Thermoplastic Polyolefin) is the most-commonly used roofing material for flat roofs and low-slope roofs here in Wichita. It's a single-ply membrane made from polymerized polypropylene and ethylene-propylene rubber that's long-lasting and energy efficient. Modified Bitumen Roofing is another popular flat roof system. It's a flexible waterproof membrane made from a mix of asphalt and polymerized rubber or plastic that's reinforced with fiberglass. American Roofing & Construction is certified to install both of these top-rated roofing systems.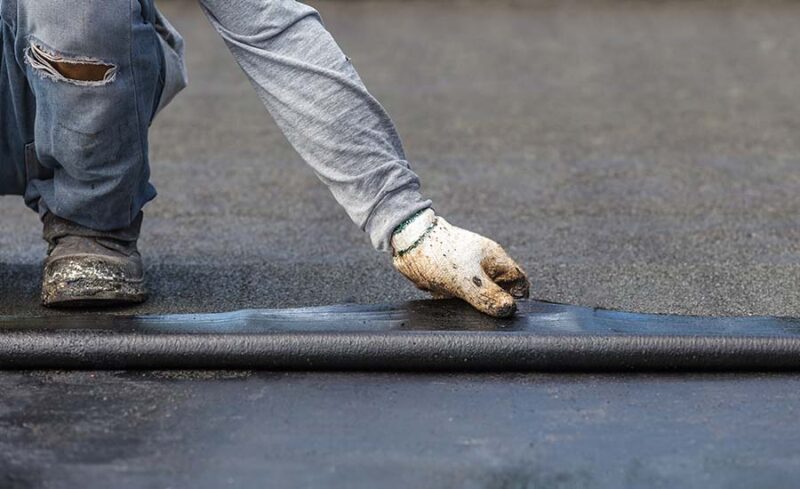 Commercial Roof Replacement Process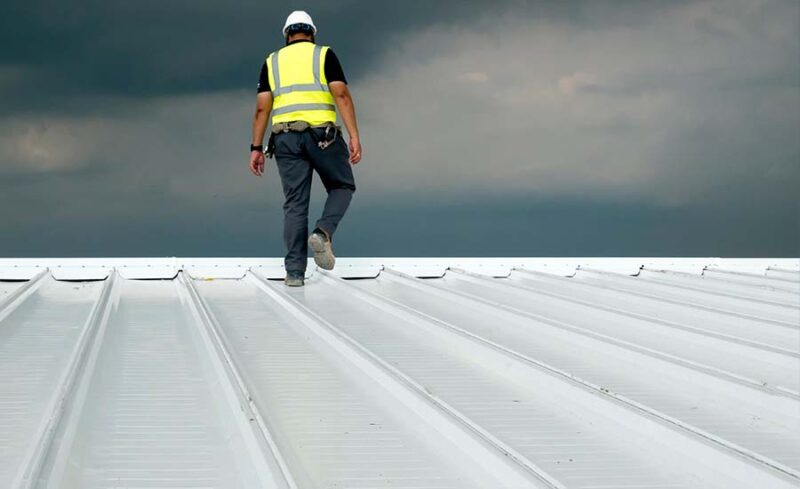 Thorough Inspection
Make sure your roofing material warranty stays in effect with professional commercial roof replacement according to the manufacturer's specifications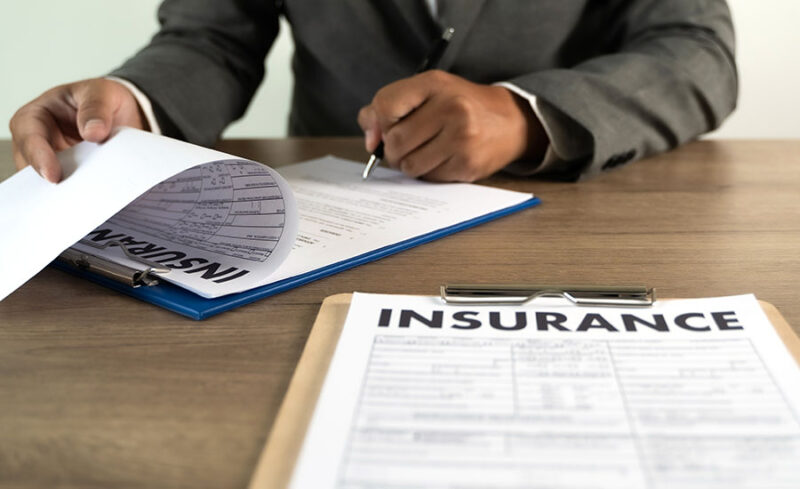 File an Insurance Claim
Before we can tell you if your business's roof needs to be replaced, we need to assess its condition. Plan on about an hour for your detailed commercial roof inspection.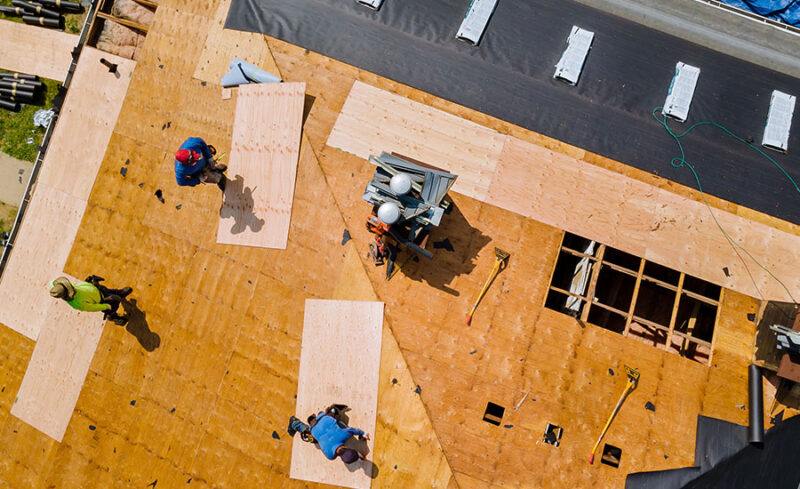 Replace the Roof
The final step in the commercial roofing process is to remove the old roofing material & install your new commercial roof according to manufacturer's specifications.
Wichita's Trusted Commercial Roof Installers
Your company's roof protects countless business assets, so don't trust it to just anyone. American Roofing & Construction is a trusted commercial roofing company in Wichita and we'll treat your commercial property as if it's our own. We're licensed, insured, dependable and honest. All our commercial roof replacements are backed by a 5-year workmanship warranty, so put our two decades of roofing industry experience to work on your project.
Commercial Roofing Materials We Install
Flat Roofing
TPO Roofs
EPDM
Modified Bitumen
Metal Roofs
Shingle Roofs
Asphalt Roofs
PVC Roofs
Composite Roofs
Ask about our special discounts
We understand your organization's crucial role in serving the community, so we're offering a special discount for non-profit organizations, churches, and other community-focused entities. We're committed to helping you continue your invaluable work in a safe and secure environment.
Contact Us
Why is your estimate for roof replacement different from the others I've gotten?
The roofing industry uses standardized line items to prepare roof replacement estimates that are being covered by insurance. This means that every estimate you receive should be the same price. If you're seeing discrepancies, we recommend checking the line items. A more thorough estimate will have more line items, and therefore a higher total cost for the roof replacement.
What is the most common commercial roof style?
Here in Wichita and Central Kansas, TPO roofing and EPDM are the most commonly used roofing materials for flat commercial roofs.
What is the best roof for a commercial building?
While we can't recommend one best commercial roofing type for every application, there are some popular options. PVC (polyvinyl chloride) and TPO are both high-performing commercial roof types. Both of these roofing systems provide resistance to UV damage, bacteria, water, chemicals and more. And, TPO reflects light to help reduce heat absorption in the summer. Let us know if you need help choosing the right commercial roofing type for your property.
What is the lifespan of a commercial roof?
Depending on the type of roofing material used, a commercial roof can last anywhere from 1 years to even 40 years.